By popular demand, Easy Pieces - Volume 1 hard copy sheet music book is now available! Hand picked by Louis Landon for easier reading. Eleven titles including "Seattle Morning" and "Icicles." Get it here.

* * *
Great new review by Kathy Parsons for Healing Hearts - Solo Piano at mainlypiano.com.

* * *
Excellent review of Sedona on My Mind by Michael Diamond at michaeldiamondmusic.com.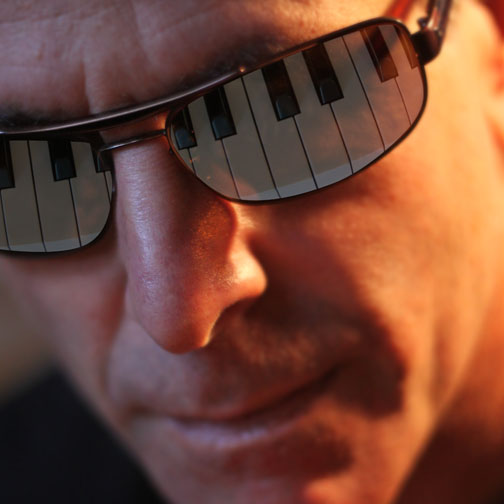 Louis Landon's piano music is relaxing, peaceful, therapeutic, joyous, calming, spiritual and meditative. He calls his music peace music: neo-classical, new age, jazz. His music and solo piano sheet music, or piano sheets are available in hard copy books, e-book downloads, and single sheet downloads, by clicking on the store tab above.



Healing Hearts 2- Solo Piano is Louis Landon's 18th album and 12th solo piano album.
It is now available as a pre-release on i-Tunes, Amazon and in high fidelity on Bandcamp. Official release date is October 16th. You can by a pre-release hard copy right here!


Louis Landon is a Steinway Artist and solo pianist for peace who has dedicated his life to music. His career has taken him around the world playing a variety of styles with some of the most recognized names in the entertainment industry.

Not long ago, Landon realized that his music - the solo piano compositions that bring him so much joy and peace, could surely bring joy, and particularly peace, to millions around the world.

Louis Landon is currently working with three missions: 1. To create a more loving and peaceful world by writing, recording and performing, music from the heart. 2. To inspire people to live passionately and joyously! 3. To heal and awaken people through music and mentoring.

[Read Biography]
Sunday, October 18th - 10:00 a.m. - Tucson, AZ - Guest artist at Unity Church of Tucson, 3617 N. Camion Blanco, Tucson, AZ 85718 Call 520.577.3300 for more information or go website.
* * *
Sunday, October 18th 7:00 p.m. CANCELLED! Tucson, AZ Solo Piano Concert at Premiere Piano - Home of Steinway. Call Nancy Ostromencki for refunds 520.445.6597.
* * *
Wednesday, October 21st - 7:00 p.m. - Portland, OR - Solo Piano Concert with Renee Michele. E-mail Renee Michele at piano.otr(at)frontier.com for information and seat availability.
* * *
Thursday, October 22nd - 7:00 p.m. - Florence, OR - Solo Piano Concert. Suggested Donation $15 Reservations arer equired by calling Kathy Parsons at (541) 999-9720 or emailing her at kathypiano(at)gmail.com.
* * *
Friday, October 23rd - 7:30 p.m. Eugene, OR - Jazz trio concert. $12 general/$9 members & students Louis Landon (piano), Mike Hanns (bass), Jim Douglas (drums) For more information go to the website.
* * *
Saturday, October 24th - 7:00 p.m. - Portland, OR - "The Gershwins, Cole Porter & Me." Classic Pianos, 3003 SE Milwaukie Ave, Portland, OR 97202. Call Peggie Zachery 503.239.9969 or more information. Students $10.00, General$15.00 Online tickets Tickets at the door $20 General/$15 students. Tickets by phone: 24/7 Customer Service 1-800-838-3006. Online tickets at the BPT website.
* * *
Check TOUR DATES for more info and to see availability for bookings.



Get the latest on CD releases, piano sheet music, concert information and more!
Unsubscribe from our newsletter