Healing Hearts - Solo Pianois now available on this site as a pre-release. Official release date will be October 1st. The music was inspired by the Healing Piano of Sedona sessions that I have done in the past six months. This music is magical, and from my subjective point of view, it is, by far, the best music that I have ever recorded. It is also the first music that I have recorded on the Peace Palace Steinway B. Album cover is to the right. Click on

Great new review by Kathy Parsons for Healing Piano of Sedona for massage, yoga and relaxation at mainlypiano.com.

Excellent review of Sedona on My Mind by Michael Diamond at michaeldiamondmusic.com.

Ten Years AND Sedona on My Mind were on Kathy Parson's top 30 albums of 2013 at mainlypiano.com.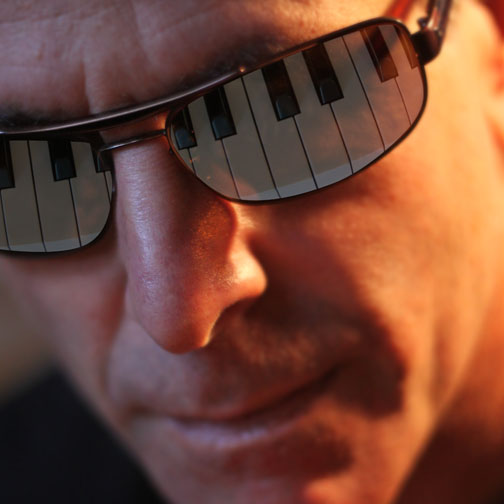 Louis Landon's piano music is relaxing, peaceful, therapeutic, joyous, calming, spiritual and meditative. He calls his music peace music: neo-classical, new age, jazz. His music and solo piano sheet music, or piano sheets are available in hard copy books, e-book downloads, and single sheet downloads, by clicking on the store tab above.



Healing Hearts - Solo Piano is Louis Landon's 16th album and 10th solo piano album. You can get CDs right here on this website. For digital downloads and to hear samples, go to Amazon. You can also download the album with high quality samples at Bandcamp. iTunes mp3 downloads coming soon.


Louis Landon is a Steinway Artist and solo pianist for peace who has dedicated his life to music. His career has taken him around the world playing a variety of styles with some of the most recognized names in the entertainment industry.

Not long ago, Landon realized that his music - the solo piano compositions that bring him so much joy and peace, could surely bring joy, and particularly peace, to millions around the world.

Louis Landon is currently working with three missions: 1. To create a more loving and peaceful world by writing, recording and performing, music from the heart. 2. To inspire people to live passionately and joyously! 3. To heal and awaken people through music and mentoring.

[Read Biography]
Tuesday, September 30th - 6:00 p.m. - Sedona, AZ Sedona Meditation Center fundraiser, 340 Jordan Rd, Sedona, AZ. call 928-282-3600 for information or go to the Facebook event.
* * *
Sunday, October 12th - 5:00 p.m. - Sedona, AZ -This is a private house concert. E-mail through this website if you have interest in attending.
* * *
Saturday, October 18th - 3:00 p.m. - Tucson, AZ - Saturday - Master Class in Improvisation at Hachenberg & Sons, Piano Co., 4333 East Broadway Boulevard, Tucson, AZ.
* * *
Sunday, October 19th - 11:00 a.m. - Tucson, AZ Featured artist at Unity Tucson, 617 N Camino Blanco, Tucson, AZ 85718. Check the website for more information or call 520.577.3300.
* * *
Sunday, October 19th - 2:30 p.m. - Tucson, AZ Piano and vocal jazz concert and more at SAACA Jazz Festival's Arts in the Plaza series, 4280 N Campbell Ave, Tucson AZ 85718. Check the website for more information.
* * *
Sunday, Dec. 21st - 10:30 a.m. - Cottonwood, AZ - Featured artist at Unity Church, Old Town Center For the Arts, 633 N 5th St, Cottonwood, AZ 86326. Call 928.634.0940 for more information of go to the website.
* * *
Check TOUR DATES for more info and to see availability for bookings.



Get the latest on CD releases, piano sheet music, concert information and more!
Unsubscribe from our newsletter